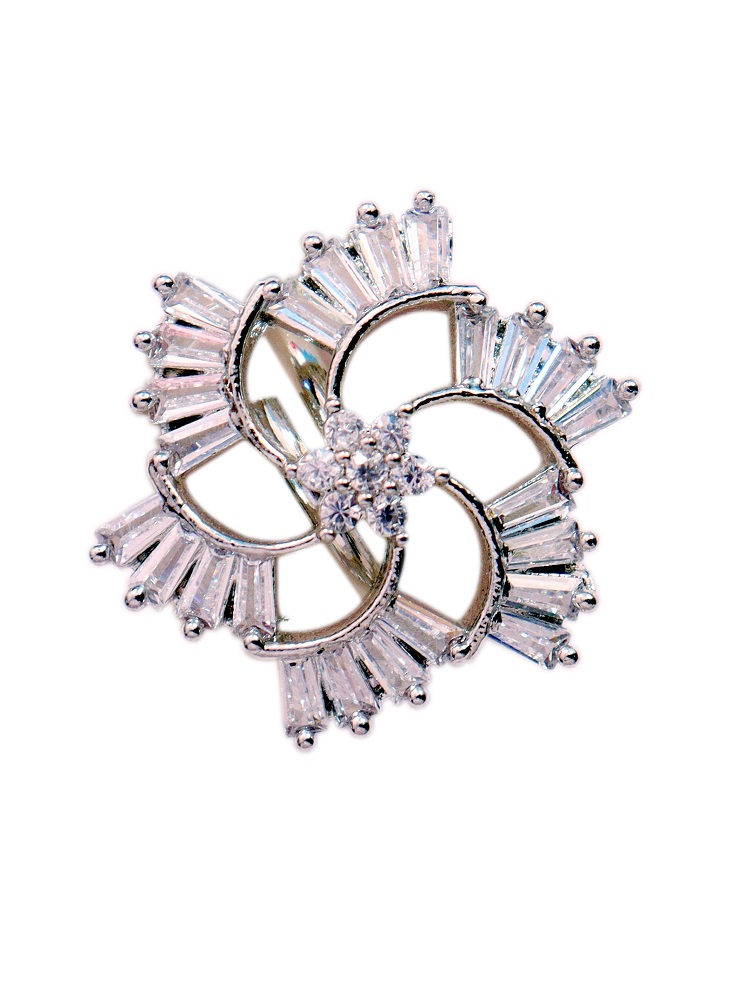 AD (American Diamond) Stone Adjustable Ring For Women
₹450.00
₹300.00
Best Price
Wholesale Price
Product Information
Key Features:
Adjustable Size: This ring is designed to fit a wide range of finger sizes, ensuring a comfortable and secure fit for every woman.

Timeless Design: The classic design of this ring incorporates traditional elements, making it a versatile accessory for both casual and formal occasions.

High-Quality AD Stones: The American Diamond stones used in this ring sparkle with the brilliance of real diamonds, adding a touch of glamour to your look.

Durable and Long-Lasting: Crafted with precision and care, this ring is built to withstand the test of time and retain its beauty.

Great Gift Option: Whether you're buying it for yourself or as a gift for a loved one, this ring is the perfect choice to celebrate special moments.

Versatile Accessory: The ring can be paired with various outfits, from traditional Indian attire to western wear, adding a touch of elegance to any ensemble.

Hypoallergenic: Crafted from high-quality materials, this ring is suitable for sensitive skin and can be worn without any discomfort.